Jim Naish
As the owner of Inspire, I work hard to develop creative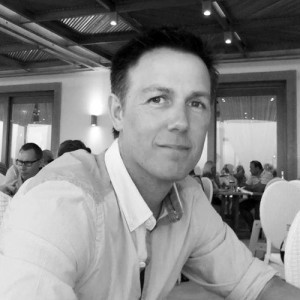 design solutions for clients throughout the UK, working closely with colleagues and partners that I have discovered along the way and helping to deliver the results required in an ever-changing environment.
My Background
Starting life in Wiltshire I grew up in a family that favoured the creative industry and this was the path I also chose. I followed my passion for design through School, College and University giving me the start I needed to embark upon a design related career. My rise within the workplace involved understanding and grasping the new opportunities that came with computers, learning to use design related software and how together this combination could push design boundaries over the coming years.
For the first 8 years of my career, I lead a small creative team within an advertising agency based at the TV Studios in Maidstone, Kent and this not only developed my creative side further but gave me the opportunity to learn and expand my core skills throughout a multitude of design related areas. Working closely with team members and being responsible for projects as well as liaising with clients gave me the solid foundation required to start 'Inspire' which in turn has given me the opportunity of working directly with companies developing my ideas and designs along the way.
My Process – from Determination to Inspiration
Over the years I have seen how design can transform a business. Taking an idea from conception through to completion involves creating a brand identity that appeals to and relates to the target audience.
Taking the words of a brief and translating into the lines, colours and shapes of a new company brand are not just exciting but extremely rewarding, in some cases life-changing. The design is the lifeline of so many materials used within a company's visual structure, from signage, livery, exhibitions and websites to less obvious areas such as email signatures and presentations, and now the social arena. However good design is more than just pretty images and should start from a well thought out design strategy this then ensures meaning and purpose so as to communicate the message.
Downtime Destination
As work often demands long periods of time spent on the computer and intense creative and strategic thinking I enjoy exercise in the form of football, running and cycling, all ideal for clearing the mind and refocusing. As a far more relaxing sport, I find lake fishing hits the spot often located in the peaceful countryside. I also enjoy spending time with my family and watching my two children perform at their chosen sports and activities across the year.