What They Say…
At Sonet Digital we take great pride in what we do and when we are told by our clients we are doing a great job it puts a feather in our cap and we walk a little taller. Please find a few of our customer testimonials below.
Joe Maggio Realty 
We started working with Sonet Digital in 2008 when we got in contact with them to help us market our property rentals and sales business, it was with the desire to increase the visibility of the Joe Maggio Realty brand, and grow our website traffic in Rehoboth Beach and into Delaware.  The expertise that the Sonet team provide us in website management, Search Engine Optimisation, and PPC have enabled our small real estate brokerage to go from strength to strength, increasing not only our portfolio of properties for sale, and long and short-term rentals, but also our roster of Real Estate agents in Delaware and Maryland.
When we needed an extra online marketing push for summer & vacation rentals, Sonet implemented a highly successful PPC AdWords Campaign.  Keeping their eye on the ball at all times, they constantly offer valuable online marketing advice to further increase our visibility.
Sonet Digital are trustworthy (They handle all of our online budgets) and we know that we are well-taken care of in the digital arena and would not hesitate to recommend Sonet Digital to any Estate Agency in the UK and USA looking for a professional, friendly team of internet marketers with a strong knowledge of marketing property online.
Joseph Maggio
CEO
Joe Maggio Realty
Save
Save
JCB Group
We approached Sonet Digital in 2012 to help us consolidate,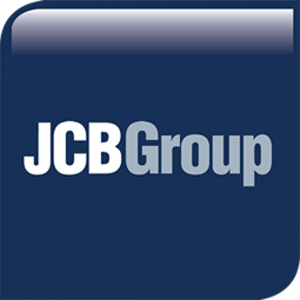 improve and grow our digital marketing strategy.  We had heard that they were experts in their field and could help us understand how to shape our online and social media marketing.  As we were novices in this field, Sonet guided us through the process and worked closely with us to understand the nature of our business, shaping our digital strategy so that we quickly gained a competitive advantage.
Sonet Digital went above and beyond what you would normally expect from marketing partners and were able to structure our SEO, PPC, social media and web presence far beyond what we would have been capable of ourselves.  We were pleased when our digital presence had us coming up first every time on search!
We would certainly recommend Sonet Digital to grow an online presence and work closely with you to get you to the top of the rankings.  With many years of experience, the willingness to work beyond the 9 to 5 and keeping abreast of the latest developments, they were able to help our digital marketing strategy considerably.
Jonathan C. Bischoff
Group Managing Director
JCB Group Ltd.
Save
Cygnus Instruments

Cygnus Instruments first approached Sonet Digital in 2012 as we were looking to expand and develop our international web presence – and did not have the in-house experience to do so.
2 years on and Cygnus has a very well structured series of international sites that Sonet Digital has masterminded from the top down. Having been approached initially for its international experience and knowledge, Sonet was soon bringing the full weight of its experience to bear and running the complete vertical digital package, including our adword campaigns and directing the full suite of SEO activities.
Having put in place a full digital marketing platform for Cygnus, I would not hesitate to recommend Vincent and Deana's expertise and knowledge: they are true subject matter experts on the full range of digital marketing activities. And whether they are consulting and advising on the implementation of a content management system or on internet marketing strategies, they are unfailingly hard working, trustworthy and honest.
David Crosthwaite-Eyre
Managing Director
Cygnus Instruments Ltd.
Save
Marden Edwards
Marden Edwards has been working with Sonet Digital continuously since 2006. We were very impressed at how they rapidly improved our existing search engine visibility and have continued to provide a high quality service. We trust their views regarding Internet Marketing implicitly and everything that they have forecast regarding Internet trends and events has come true.
Jeremy Marden,
Director
Marden Edwards Limited
Marden Edwards
I like the new image and layout. I hope everything works out well for Sonet Digital – you deserve it. I appreciate everything that you have done to elevate our visibility World Wide. Great SEO. Keep up the good work. Thanks.
Jonathan Edwards
Director
Marden Edwards Limited
Save
Save
The Men's Boutique
Sonet Digital have provided an online digital management package for several years now that included a full rebrand, online marketing & consultation, and redesigned and developed our website.
When we first approached Sonet we had previously hired two SEO firms and neither delivered on anything they had offered except to provide us with poor AdWords performance, incorrect (wrong keywords), website optimisation and outdated content that ultimately hurt our sales.
Sonet Digital was recommended to us by an American cosmetics supplier.  Initially, we were a little hesitant due to the size of their company.  Jump ahead a year later and we were not only enjoying high rankings for exact-match keywords, they had also raised our traffic substantially and increased our AdWords traffic to be highly relevant and profitable, as well as managing all our online holdings.
We would not hesitate to recommend Sonet Digital to all companies of any size. They know what they are doing and are trustworthy to handle the job and marketing budgets.
K. Leving
Marketing Director
Men's Boutique
Save
Save
Save
Lily Tonico
I first approached Sonet Digital for an online solution that included Internet marketing and a rebrand. Sonet developed a new look and feel which I am very happy with. The logo looks great on CD's and on the website.
Sonet developed my Facebook page and created a website that allows me to upload music videos, and feed my music from third party music resources such as SoundCloud and YouTube.  Other services included reputation management ensuring that my website and music is visible first before other third-party music providers.
I am really happy with the outcome and everyone involved couldn't have been more helpful.  I wholeheartedly recommend Sonet Digital for every aspect of Internet marketing and website creation.
Lily Tonico,
Singer | Songwriter
Case Study
Gate Motors
The work Sonet Digital has done for Gate Motors has been fantastic. The content written has been of the highest standard (we were genuinely surprised at how in depth the articles were for someone with no prior knowledge of our industry) and the advice and work Sonet Digital have done on both the website and in changing the way we think about SEO and online marketing has been invaluable. I think it's fair to say your personalities and passion for what you do are reassuring when dealing in a sector we knew little about.
Jon Oliver
Marketing Manager
Gate Motors
Langtry Manor Hotels
The Langtry Manor Hotel was a client of Sonet Digital (in its heyday) between 2003 to 2012. Their team created three website designs over this period and worked diligently to keep us ranked high within the search engines in one of the most competitive sectors in the South of England, creating large and relevant traffic to the site.
In the final design, before the hotel was sold, Sonet built a content management system into the website for us. This effectively gave us control of the content and images on the Langtry website and allowed us to add pages when needed. Incorporating an online booking form has also made the hotel reservation process easy and highly efficient. Sonet Digital developed our blogging system and managed an effective social media campaign as part of an ongoing marketing initiative which improved our online brand exposure.
We enjoyed the easy collaboration we have with the Sonet team and were very pleased that any concerns or web related problems were dealt with in a timely and efficient manner. I have no hesitation in recommending the company to other businesses and we will work with Sonet on other future projects.
Tara V. Howard
Director
The Langtry Manor Hotel
Venus Business Awards
Save