Vincent Zegna
I have been working within the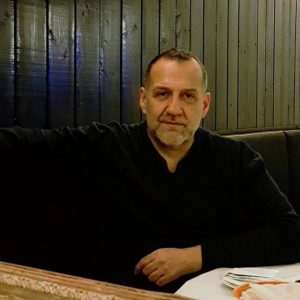 digital media industry for over 22 years. My speciality is Internet marketing and I am the project manager for our search marketing and digital media department. Prior to creating Sonet Digital, I worked with a creative advertising agency developing their online presence.
Our strategy
Many years ago we realised that building websites were simply not enough for a business to operate effectively online. We needed to offer an entire Internet marketing strategy that ranged from the build and design to the marketing of the website and the products and services that the site offers via search engine marketing, and through digital marketing channels. To this end, the Sonet Digital team collaborate with our clients on a long-term basis to ensure true success for the project. Using this methodology we build strong partnerships with our clients that have lasted for years and remain in place today, and with continued collaboration and understanding of the changing ways of online marketing, will carry on into the future.
My background
I have lived and worked in Washington DC, London, New York, and Louisiana and have always been involved in projects that utilise cutting edge technologies and working with people who think outside the box.
I have primarily worked within the marketing and advertising industry and for the last 22 years 'almost' exclusively online working across diverse markets ranging from real estate, manufacturing companies, hospitality, cosmetics, food industry, and online music marketing.
Downtime destination 
My interests are varied and diverse but always creativity is a driving force. I enjoy being part of a great team that is constantly developing and building upon new ideas that enhance internet technologies. Outside my work, I have a deep passion for photography and contribute to our Kent Photography project. I also love to travel. For me there is nothing more satisfying than being out in nature and can often be found trekking around the Kent Countryside, or off on a jaunt around the incredible coastlines of Britain, always armed with a camera, tripod, waterproofs and the ever trusty GPS.
Save