Anthony Parsons posted a thread at the APN SEO Forum titled Converged Technologies in response to a directory submission he received in 2005 that was far from the mark in relevancy due to an individual who submitted a site built all in flash and who was claiming SEO title text for a service they clearly do not provide or have no experience with. Here is the story in a nutshell:
Converged technologies have a site built in flash they provide multimedia services such as web design and graphics as their company website claims.
They submitted to the APN Directory and entered as their key-title text the following: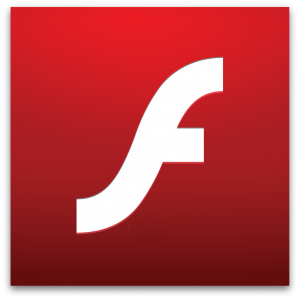 Title: Flash Site Search Engine Optimization
Description: Organic search engine optimization (SEO) for Flash websites, search engine marketing (SEM), Flash site link popularity services.
The site gets reviewed by APN staff and is flagged for keyword spamming in it's title as the company did not offer these services. As they were a paid submission APN did not 'kick them' from the directory and wrote them a more apt title and description and entered them to the appropriate category:
Title: Converged Technologies
Description: Provide flash website design to search engine readability standards, and offer standard SEO incorporated services.
Converged Technologies got upset about this and started a dialogue with Anthony Parsons the owner of APN that soon broke down into outright abuse from a very agitated site owner.
Further to this the owner of Converged Technologies wrote and admitted in the APN forum that he was only submitting his site not for traffic or advertisement purposes but for search engine boosting with backlinks which firmly puts him in the spamming category as now 'trying' to rank for a key-phrase as a service he doesn't provide.
In his own words:
Our company is listed in the most of authoritative web directories on the web with the desired anchor text (with only few exceptions) and we have never had the problem with the directory listings, EXEPT yours. I have been around the block for long enough to know, there is not much value or traffic via directories, and the biggest benefits are link popularity + anchor text which I was hoping to get.
Flash and
SEO
Here is our take on this – Flash and SEO don't mix well. In a nutshell Flash technology uses all image based text unless HTML has been integrated into the body of the flash site which Converged Technologies has failed to do.
Using flash for SEO work is a major hindrance not only to search engine rankings but also breaks all major usability guidelines. You may be now asking why have flash at all? It does indeed have its place and we have used it ourselves for presentations and integration. For example on client CD presentations, advertisements and integrated in small amounts into websites such as music and art sites or any of the online media's that call for this kind of work. Occasionally we have built sites in flash mainly for the music industry where this is appropriate.
I can't count on two hands the amount of times we have had businesses come to us that are suffering from poor search engine results due to the use of excessive flash. Search engine algorithms don't read flash at all, its almost impossible to get a accurate reading of text that is in an image format. Think about it – you have an image and you ask a search robot to read this image accurately. Let's say the image is of a brown dog with white patches. The search engine robot now has to look at the image and figure out what it is – near enough impossible. Imagine text as an image and what the search engine bot does with this? Maybe in the near future there will be a standard in a search engine algorithm for reading flash based text.
If you are a business and thinking of using flash on your website then use it sparingly and don't let it be a hindrance to the main content of your site, after all if search engine positioning is what you are looking for then standard procedures in design and content should be used and if the design house knows their business well they will give you the flashy design you want with full optimisation for search engines.
https://sonet.digital/wp-content/uploads/2008/07/adobe-flash.png
1063
1063
Vincent
https://sonet.digital/wp-content/uploads/2015/04/sonet_340.gif
Vincent
2006-03-03 09:15:48
2015-05-25 11:08:29
Flash Spam vs. SEO