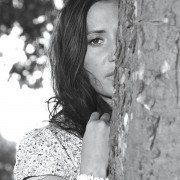 I am really happy with the Sonet Digital solution and everyone involved couldn't have been more helpful. I wholeheartedly recommend Sonet Digital for every aspect of Internet marketing.
Lily Tonico
Lily Tonico is a singer/songwriter and recording artist whose discography includes, 'Gotta Have You', 'New World Order', and 'Regrets'. She has also sung one of the most compelling covers of Gregory Porter's 'Imitation of Life'.
Online Marketing Strategy and Rebrand
Lily approached us via Liberation Management since she was in need of a focused digital music marketing strategy to promote herself and her music. With our online marketing and music industry expertise we were able to provide Lily with a rebrand and build her online presence.
The Brief
Lily's goal was to firm-up her online presence and ensure that her music, videos and website were all showing up at the top of the search engines results pages for her name.
The Solution
Sonet Digital developed a strategic plan for Lily Tonico, beginning with the development of her brand and site. We followed this up with the creation and development of Lily's social media accounts, streamlining content across multiple platforms for maximum impact, building awareness and increased visibility of Lily's amazing talents.
We fed music videos from Lily's YouTube account directly into her website, and her music was streamed from SoundCloud to the site.
Team:
Reaching a Larger Audience with Paid Search Advertising
Sonet ran a brief but successful low-budget Facebook advertising campaign to bring more visibility to Lily's new Facebook page, website and ultimately her songs – utilising paid search enabled us to create a focused campaign targeted at an audience of music lovers who otherwise would not have known of Lily's material, talent or existence.
Technologies
Some of the technologies and techniques used:
Search engine marketing
Social Media Advertising
WordPress (Template) Customisation
YouTube
Music Networks (Configuration)
Pay Per Click Advertising
Content Development