Cygnus Instruments Case Study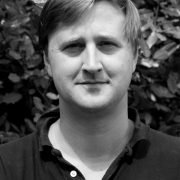 "Having put in place a full digital marketing platform for Cygnus, I would not hesitate to recommend Sonet Digital's expertise and knowledge: they are true subject matter experts on the full range of digital marketing activities."
Cygnus Instruments are the original creators of the Ultrasonic Thickness Gauge that was developed to detect the exact thickness measurements through coatings and corrosion. The Cygnus digital multiple echo technology is employed in almost every industrial application throughout the world.
The Brief
Cygnus Instruments approached Sonet Digital to develop an Internet marketing strategy that would increase their visibility in the UK, USA and China.
We were asked to investigate why the previous online marketing efforts of Cygnus Instruments were not converting to leads or sales. Specifically, issues with the website and why the pay per click (PPC) campaigns were ineffective.
Website Solution
Sonet Digital developed an online marketing plan that started with the clean-up and redevelopment of the Cygnus Instruments website which included the development of three new foreign language sites – China, USA, and Singapore.
Sonet Digital found that the Cygnus website was built on inappropriate architecture and a content management system (CMS) that was not specifically purposed for this type of website or industry.  We proposed a new custom CMS and redeveloped the architecture to be search engine friendly and easy for the Cygnus website visitors to navigate and find products, while also providing a platform that was easy for the staff to update content quickly and react to market trends.
Internet Marketing Solution
Sonet developed a focused online marketing strategy to increase brand awareness as well as search engine visibility for a range of industry related keyphrases in the UK, USA, and China.
Utilising SEO, PPC (Google AdWords) and social media postings, we were able to increase relevant traffic to the website which led to a stronger visibility of brand as well as product enquiries and sales conversions.
Due to the previous PPC campaign being ineffectual we reviewed and restructured the entire account, fine tuning keyphrases, rewriting ad text which raised the Google AdWords quality score and increased relevant traffic to the website.
Technologies
Some of the technologies and techniques used:
Search Engine Optimisation (SEO)
International internet marketing strategy & deployment
Social Media Advertising
Development of three foreign language websites.
Custom Content Management System (CMS)
Pay Per Click Advertising (PPC) (Google AdWords)
Content Development
Team: