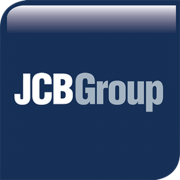 "Sonet Digital went above and beyond what you would normally expect from marketing partners and were able to structure our SEO, PPC, social media and web presence far beyond what we would have been capable of ourselves. We were pleased when our digital presence had us coming up first every time on search!"
The JCB Group are one of the largest new and approved used car dealers in the South East. They are the official dealership for Volkswagen, Honda, SEAT, Skoda, and VW Commercial Vehicles.  They hold multiple awards for customer service and are listed as one of the fastest growing companies in Kent.
The Brief
The JCB Group approached Sonet Digital to help them consolidate, improve, and enhance their online visibility for their Volkswagen franchise.
Online Marketing Solution
Sonet Digital implemented a search engine optimisation (SEO) plan that significantly improved the JCB Group online rankings within the search engine results pages, claiming the top positions for Volkswagen related keyphrases in and around their areas of operation, and deployed a campaign to bring visibility to the JCB Group business fleet.
Sonet Digital developed and implemented a social media strategy that included the setup and management of the company Facebook page, increasing membership to over 7000. Sonet also restored and developed the JCB Group Google+ business mapping for all of their franchises in multiple areas including the following franchises:
Volkswagen
Honda
SEAT
FIAT
Eurovan
Website Solution
Sonet Digital collaborated with JCB Group to develop a digital marketing strategy. Following an initial consultation with the JCB Group marketing department, it was clear there were website architecture issues, specifically with navigation and layout. After a full analysis of the site, Sonet were able to provide the web developers with suggestions on how to fix these issues. These edits were then implemented.
Sonet also managed the following on JCB Group's behalf:
Negotiated and purchased an important domain name for the JCB Group brand that was being held by a domain squatter.
Managed JCB Group domain registration
Hosted and managed new acquisition business websites
Developed user-friendly ideas such as 'saved vehicles' etc.
PPC Advertising
Google AdWords
Sonet Digital developed and managed the JCB Group's PPC marketing campaigns raising relevant monthly traffic to over 25,000 visitors which resulted in a large number of leads and sales conversions.
Facebook Ads
The management and deployment of Facebook advertisements designed to increase membership to the Facebook page, bring awareness of the brand and to new product releases.
Technologies
Some of the technologies and techniques used in the JCB Group marketing solution:
Search Engine Optimisation (SEO)
Social Media Marketing
Social Media Advertising
Pay Per Click Advertising (PPC) (Google AdWords)
Content Development
Managed hosting & domain solutions
Google Maps (multiple)
Local Targeted SEO
Team: