On Thursday morning the ubiquitous search giant Google launched its latest initiative to combat advertisements on websites that are disruptive and spammy.  
Google will start automatically blocking these ads starting on Thursday, February 15th, 2018. The ads will be blocked by default in its Chrome browser for desktop and on it's Android operating system which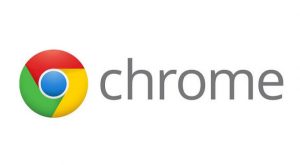 generally runs Chrome.
According to Rahul Roy-Chowdhury, VP of Google Chrome, users feedback has shown that a serious source of frustration has been ads, "video ads that play at full blast or giant pop-ups where you can't seem to find the exit icon. These ads are designed to be disruptive and often stand in the way of people using their browsers for their intended purpose"
Google, who is a member of the 'Better Ads Standards', and the 'Coalition for Better Ads', will be working closely with the two organisations to determine which type of ads should be blocked, and to improve the web visitors browsing experience.
Blocking the rights ads
Reading through the info on 'Coalition for Better Ads', it provides a visitor experience standard for each ad for each platform here https://www.betterads. org/standards/
Google Chrome blocking ads
One would hope that Google's Chrome browser would not be making the mistake of blocking pages with a legitimate pop-up that instruct users to sign up to the website, news blog or other types of instruction that aid a website. We wrote to 'Coalition of Better Ads' for their view on this and will publish their response once I hear back from them.
Pay to view ad-free content
Another way to bypass some of the less desirable ads that populate websites and obstruct visitors views is to opt-in to the Google Contributor program where you pay £5 and you receive a pass that lets you opt out of ads, with a percent going to the website owner. Good idea but not sure how popular this will be.
If you are like us and miffed each time an ad blocks your view – especially on mobile phones – then the release of Google's default ad blocker will be a welcome change.
https://sonet.digital/wp-content/uploads/2018/02/google-chrome-browser.jpg
375
680
Vincent
https://sonet.digital/wp-content/uploads/2015/04/sonet_340.gif
Vincent
2018-02-16 10:56:38
2018-02-16 11:01:16
Google Cracks Down on Ads with Ad Blocker