Update: Google is Closing Google Plus
Google announced that they will transition Google+ to a revamped service named Google Currents, starting on July 6, 2020. This decision was influenced by two primary factors: low user engagement and security vulnerabilities. Google had discovered a significant security flaw that put the personal information of up to half a million users at risk. Although there was no evidence to suggest that this data was misused, the vulnerability posed a considerable risk.
Using Google+ for Business
Are you making the most out of social media networks for your business? Social media has made it extremely easy for companies to reach their target market and generate more traffic to their website. Used by millions of people every single day, sites such as Google Plus can help advertise your products and services, build up your brand and potentially increase your profits.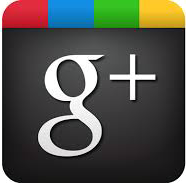 If you're not currently utilising this style of internet marketing then now is the time to do so. Below you'll discover the 5 helpful tips for using Google Plus for your business.
1. Make sure your business page set-up is complete
This may sound obvious but it's amazing how many businesses haven't yet set up their business page profile in full.  Ensure you have as much information completed as possible to increase awareness of your brand. One of the main things to consider is your tagline. Try to make it as catchy as possible. Also, add your detailed contact information, thereby making it easier for potential customers to contact you, in whichever way they feel most comfortable with.
2. Making use of 'Circles'
The one thing Google+ has over other social media sites is its 'circles' feature. This is where you can group your followers into specific circles (categories). For a business, these circles can include customers, employees and business contacts. You can manage your posts and direct individual posts to specific circles, or all of them. This makes it easy to update employees on the latest news and other business matters while sending separate posts to your customers updating them on special offers and events.
3. Google+ Authorship  (NO LONGER SUPPORTED)

If you're looking to give your SEO a boost, Google+ Authorship is something you can make use of. Whenever you write a blog post or share something on your Google+ account, readers have the option of clicking the +1 feature. This is the same as somebody liking a post on Facebook.  Only the more +1s you receive, the better the reputation you'll gain via Google. With Google+ Authorship you get your picture placed next to your name and that shows up in the Google search results. One does need to specifically request Google+ Authorship.
4. Using Google+ Post Timing
One feature that's incredibly useful for businesses on Google+ is the 'post timings' feature. This analyses your previous posts and the activity they received. It looks at when users were most likely to make comments, read and share your posts. By showing you the optimum time to post an update, it enables you to ensure you receive the maximum viewership.
5. Share, like and participate
If you want to build up your brand and gain maximum recognition, you need to make sure you're reading and sharing other users' posts too. The more active you are, the more followers you'll gain. However, a good tip is to ensure you're only liking and sharing things that are relevant to your business and your target market. If you start to post random content that isn't relevant to your target market then that could hurt your online reputation.
Overall, there is a lot to learn when it comes to using Google+ and thus it can be a pretty big learning curve. It's recommended you start with a personal profile before attempting to use Google+ for your business, thereby helping you to get to grips with the intricacies of the network; finding out what works, and what doesn't; which content is most appealing to those in your circles, as well as enticing new viewers to your Google plus page.
https://sonet.digital/wp-content/uploads/2015/04/google-_logo.png
183
186
Deana
https://sonet.digital/wp-content/uploads/2015/04/sonet_340.gif
Deana
2014-03-25 18:12:26
2023-10-02 10:24:56
5 Ways for Using Google+ for Your Business