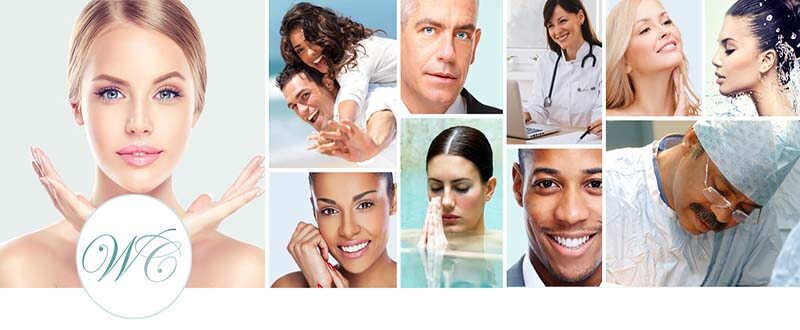 In the ever-changing world of online technologies and trends, staying ahead of the curve is crucial. That's why we're excited to announce the launch of Wentworth Clinic's newly redesigned website.  The Wentworth Clinic project serves as a perfect example of how to successfully merge multiple online assets into a unified digital platform.
Consolidating Two Websites
Wentworth Clinic invited us to create a solution that would effectively consolidate their online properties and amalgamate two websites that in effect were offering similar services – This required the use of Google's Change of Address service, which allows for the seamless transition of one site's content and SEO value to another. The project was interesting, and I'll write more about it in a future post.
Technology Stack – WordPress and Genesis Framework
For this project, we chose WordPress as the Content Management System (CMS) and paired it with the Genesis framework for added stability. The development team, Craig and Vincent, handily pulled it all together.  Jim created a fully designed custom template with custom architecture and layout.
Mobile-First – A Necessity in Today's Market
One of the primary objectives was to ensure the new website was mobile-responsive. The previous versions of Wentworth Clinic's websites were not optimised for mobile devices, which negatively impacted their visibility on Google's mobile search results.
The User Experience – Simplified and Streamlined
We focused on delivering an intuitive mobile experience. Key services offered by Wentworth Clinic are now easily accessible on smartphones, making it convenient for users to connect with the clinic, regardless of the device they are using.
Lose that 'www'
Did someone say remove 'www' from the prefix of your domain name? We dropped the prefix when we created a partial rebrand the year before last for our own website (Sonet Digital). We have always known that a majority of users will type a domain directly into their browser address field without the 'www' it made sense to drop it (it's important that your users can still access your site with WWW via a 301 redirect) as the web has progressed nobody now needs to be reminded what a website address looks like.
Secure Handshake
We also took the opportunity to enhance the website's security by transitioning from HTTP to HTTPS. – for a secure handshake! This not only ensures a secure connection but also positively impacts SEO rankings.
The Wentworth Clinic Design
When it came to design, we opted for a minimalist approach with muted pastel colours that emphasised a clean clinical and a spa-like feel to place emphasis on the graphics and images. This design ethos was also extended to Wentworth Clinic's social media platforms to maintain a consistent brand image.
Survey Insights – How Customer Preferences Shaped Our Design Approach
To ensure the design resonated with the target audience, we conducted a series of mini Q&As and surveys with typical cosmetic surgery clients. We focused on gathering opinions about preferred website colours, types of services, and content. The overwhelming consensus was for a design that balanced a welcoming atmosphere with clinical hues. This blend aimed to instil a sense of trust and professionalism, reassuring potential clients that they would be in capable hands. Interestingly, only a small percentage favoured darker shades like black and red, a sentiment echoed by both female and male respondents. The key insight here is that for those considering cosmetic or plastic surgery, the colour scheme can subconsciously influence their perception of safety and professionalism.
Industry Specific Content
Good content writers are a dime a dozen (or should I say 'six a penny') however, a good content writer who does the research, asks the right questions and can immerse themselves in the subject matter of the client is a different case and especially if one has to rewrite the scientific terminology of the client and then turn it into a more of a layman's language for the end-user (the website visitor) – Deana Smart-Zegna did a splendid job of deciphering the many nuances of plastic surgery related terms and making them sound sales-worthy!
Why Experience Matters
In the realm of website development, having a comprehensive specification that covers the architecture, layout, navigation, and content can save significant time. However, most businesses lack the resources to develop such detailed plans. That's why it's paramount to work with an experienced team capable of understanding a client's industry, objectives, and scalability requirements.
For more insights, please visit the website at Wentworth Clinic. If you like to find out more please feel free to reach out to us via our contact page.
https://sonet.digital/wp-content/uploads/2017/10/wentworth_social_logo_500px.png
500
500
Vincent
https://sonet.digital/wp-content/uploads/2015/04/sonet_340.gif
Vincent
2017-10-13 15:23:20
2023-10-08 16:36:01
Wentworth Clinic - Website Case Study