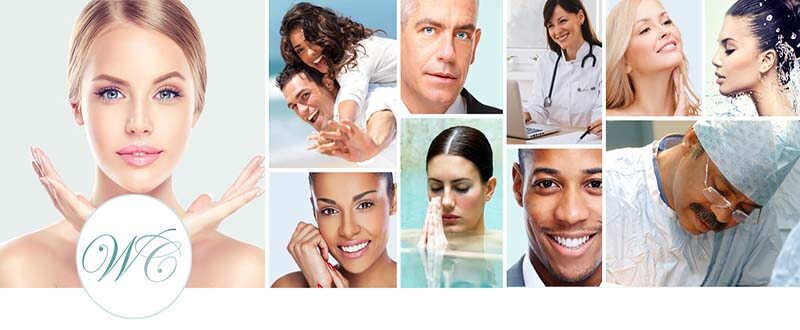 This week has seen the launch of a new website for the Wentworth Clinic https://wentworthclinic.co.uk which included the consolidation of their primary services and redesign of key elements of their brand.
2017 has been a busy year for us, so much so that we have not been here to blog for a while. It appears I spend more time cajoling our clients into writing industry blogs than we do our own.  So, no excuses and we have made a conscious decision to start writing again.
A few months ago, we were invited by the Wentworth Clinic to create an online solution that would effectively consolidate their online properties and amalgamate 2 websites that in effect sold the same services – using Google's change of address service. It was an interesting project and one that I will shortly write a case study about.
CMS
For this project, we utilised the WordPress publishing platform as a CMS with the Genesis framework for extra durability with Jo Waltham and Craig Simpson handily pulling it all together.  Jim Naish created a fully designed custom template with custom architecture and layout.
Mobile readiness
A large part of the project was ensuring mobile and responsive readiness which the previous websites had lacked and thus had limited visibility on Google's mobile search results.  Of course and more importantly, we worked on delivering a functional mobile experience where salient services that the Wentworth Clinic offered were a lot easier for a visitor to find on their smartphone and thus making it easier to get in touch with the clinic from any screen they happen to be on.
Industry content
Good content writers are a dime a dozen (or should I say 'six a penny') however, a good content writer that does the research, that asks the right questions and can immerse themselves in the subject matter of the client is a different case and especially if one has to rewrite the scientific terminology of the customer and turn it into a more of a layman's language – Deana Smart-Zegna did a splendid job of deciphering the many nuances of plastic surgery related terms and making them sound sales-worthy!
Lose that 'www'
Did someone say remove 'www' from the prefix of your domain name? We dropped the prefix when we created a partial rebrand the year before last for our own website (Sonet Digital). We have always known that a majority of users will type a domain directly into their browser address field without the 'www' it made sense to drop it (it's important that your users can still access your site with WWW via a 301 redirect) as the web has progressed nobody now needs to be reminded what a website address looks like.
Adding to the above we added the 'S' to HTTP (a little more involved than that) for a secure handshake!
The design
Finally, (but by no means least important) the design. We favour a clean design with pastel and muted colours that put's more emphasis on the graphics and photos used.  The design went around the block a few times until we got it right between designer and client.  We then translated elements of this design across the Wentworth's social media networks to provide a clean and consistent look and feel.
In conclusion – experience a necessity
Unless you have a fully functional specification that covers every angle of the website build including SEO friendly architecture, layout, navigation, design and content then it can seriously save some time in the creation process. However, func-specs are an area that few businesses have the time or resources to dedicate to.  Hence such projects should only ever be handled by an experienced team that can translate the client's industry, intent, future proofing, and scalability.
To find out more, visit the Wentworth cosmetic surgery here
https://sonet.digital/wp-content/uploads/2017/10/wentworth_social_logo_500px.png
500
500
Vincent
https://sonet.digital/wp-content/uploads/2015/04/sonet_340.gif
Vincent
2017-10-13 15:23:20
2017-12-07 18:22:27
Wentworth Clinic - New Website Release