Meanwhile, Barry Schwartz over at Search Engine Land has shared the following viewpoint from Matt Cutts' on the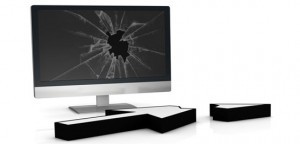 'biggest SEO mistakes that webmasters make':
(1)    Not having a website, or having a website that is not crawlable – this is the biggest mistake in Matt's opinion.
(2)    Not including the right words on the page. – Don't just write, "Mt. Everest Height" but instead, "How high is Mt. Everest?" – that's how people search.
(3)    Don't think about link building, think about compelling content and marketing.
(4)    Don't forget to think about the title and description of your most important pages.
(5)    Not using webmaster resources and learning about how Google works and what SEO is about.
We have to agree with Matt on all counts and see these mistakes all too often.  Mistake 5 (5) is quite a common example – we often see this when we are asked to analyse a website that has either lost its rankings or the website owner does not understand why the site won't rank in the search engines.
One of the reasons Sonet Digital started 'SEO consulting to design agencies', was to educate webmasters on how search engines such as Google work and their many guidelines and nuances, and to guide them in building SEO friendly architecture.  We often hear from website owners that their website was designed to be SEO friendly (claims made by their web design team) only to find that this is not the case.  These 'unfriendly' SEO websites include the following factors:
Website architecture –  building websites that search engines cannot follow the navigation correctly due to either being built utilising incorrect technologies or not understanding website architecture and UX. (More often as not a combination of both).
Content Management Systems (CMS) that are not accessible to SEO or marketing teams. The number of times we see so-called SEO friendly CMS's only to find that the basic tools of SEO, for example meta data configuration, are either not available or simply locked to the site owner.
Bad link judgement – we usually see this from SEO companies that don't understand or keep ahead of Google's stance on links.  It's one of the major bones of contention on how a link profile is built – it is also one of the easiest to mess-up if you don't understand what you are doing.
SEO has evolved
Search engine optimisation has gone beyond merely building links and writing good content, it now takes into account several major factors that aid in building a website profile. The factors range from social media marketing, building up of your profile in social networks thus enabling users / visitors to comment on your products and services,  blogging – great for your business profile.  Talking honestly about your product and writing about vertical markets shows you as an authority for your brand and service.  And PPC, targeting those keyphrases that you don't currently rank for organically – this makes good marketing sense until you start moving up the search engines organically whilst still building awareness for your brand!
These are just a few of the ideas that should be considered in your marketing plans.
As always, consult a professional first.
https://sonet.digital/wp-content/uploads/2013/04/seo-mistakes.jpg
267
555
Vincent
https://sonet.digital/wp-content/uploads/2015/04/sonet_340.gif
Vincent
2013-04-30 13:08:59
2015-06-01 17:02:48
Top Five SEO Mistakes