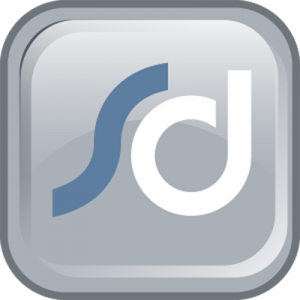 It's been a while since I have published a blog post – an eternity, at least, in the context of cyberspace. I thought I give an update on what we have been up to.
Rebrand – Southbourne becomes Sonet Digital
I wanted to share this news that has been keeping us buzzing for the last three months. At Southbourne.com, the hubbub of activity has been nothing short of invigorating.
First and foremost, we're excited to announce that we are near completion of several ongoing projects at Southbourne.com. The finish line is in sight,  However, with the closing of one chapter, another more exciting one awaits. As we bid farewell to Southbourne.com, we're thrilled to introduce you to our new identity: Sonet Digital.
New Name; Upgraded Marketing Solutions
It's been on the cards for a couple of years now that we rebrand – it will be our second rebrand (the first was in 2001 when we stepped away from freelance to become a company). Sonet Digital isn't just a name (click here if you want to find out more about the origins of our name), it's a new chapter that will allow us to offer new services and upgrade existing offerings.  We will be upgrading our SEO services, increasing our reach for Internet advertising, providing web development to our customers, and offering comprehensive online marketing solutions.
One size doesn't fit all
An aspect of this rebrand we're particularly enthusiastic about is breaking free from the one-size-fits-all paradigm. We've all encountered the 'samey' designs that tend to pervade the web development realm. Regrettably, Southbourne also fell into this trap. But not anymore.
Sonet Digital will utilise various talents while keeping a core staff that will handle SEO, advertising and project authoring. In other words, each project we work on we will use the most appropriate designer or developers to work for the life-cycle of the project. This allows us to be flexible in pricing with customers and to find the most appropriate talent for the job, giving a fresh feel to each and every project and remaining adaptable.
Internet marketing is evolving quickly, and we are excited to be part of that change.
https://sonet.digital/wp-content/uploads/2015/04/SonetDigital_400.png
400
400
Vincent
https://sonet.digital/wp-content/uploads/2015/04/sonet_340.gif
Vincent
2007-04-12 13:23:10
2023-08-29 20:47:54
Sonet News Update April 2007