Well, the new year is finally underway and it's time to get your thinking cap on to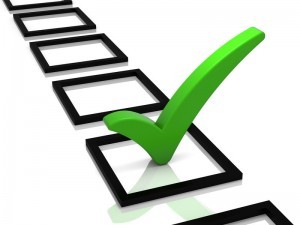 strategize about bringing your company's products and services to a larger audience, to increase traffic to your website and bring in that much sought after prize, that of greater sales and revenue.
The New Year is about getting things lined up and being prepared for the busy year ahead.  You'll be dealing with everything from SEO for your website to personalised blogs, updating your accounting software with the new VAT rate, and then there's the dreaded tax returns to think about and much, much more.
So, here at Sonet Digital we think the New Year is perfect time to get your website working for you as you had originally intended, i.e. bringing in more revenue.  Thus the need for Web Marketing is a MUST if you wish show up anywhere on the first page of Google's search results.  How is this done you ask?  With much care and attention to detail, that's how.
Anyone who tells you that they can get your website to Number 1 in Google's search results within a short time period is dreaming.  It takes a lot of time and effort to work your way up the search engines, and even once you have arrived at the coveted position a constant eye must be kept on keeping your content fresh and accurate.  Your competition will be watching your every move and will thus compete with you for that sought after pole position.
We'll strategize with you for this New Year task to decide which products and services you wish to focus on and market to your consumer's and the online community.  Once we've got this first process handled then we'll come up with some strong keyphrases to use in optimising your site.  You leave the rest to us.  We'll work behind the scenes optimising your website as well as utilising social media sites and blogs to share your vision and increase awareness to your products.  An easy painless task for you to complete followed by a concerted effort and focus from us.
As noted above, being part of the social media network is rapidly becoming of major importance when optimising your site.  Again, this is the perfect time of year to get the ball rolling in this area.  We suggest setting up your online profiles with sites such as Facebook, Twitter and Linked-In, and ensuring your SEO team are optimising you on social networks such as Digg and StumbleUpon.   We think 2011 is going to be a HUGE year for utilising these social networking sites combined with Search Engine Optimisation.
Also remember to upload those product videos to personalized blogs and sites such as You Tube since the Search engines are ranking video and image content.  Consumers want to see exactly what they are getting ' up close and personal' so utilising every avenue you can think of on the web can only help to bolster attention.
Let's talk about a customized business blogging site for the New Year.  Just take a look online and see the myriad of blogging sites that exist.  It's incredible – a whole world full of information about everything under the sun.  We have been designing personalised blogging platforms for many of our clients for several years now, creating a platform that is easy for any employee to use and blog away to their hearts content.  Blogs can be used not only to discuss your products and services but also the latest in technology in your specific industry, as well as a place for you to chat about and invite your customers to upcoming events, conferences and seminars.
And finally, now would be a good time to consider a website redesign, bringing your code up-to-date and paying close attention to your website architecture, ensuring it is search engine friendly and your visitors find it easy to navigate and find your products and services quickly.
Well, there you have it, a short list of actions to take to help you on your way to growing your company and increasing revenue in 2011.
Here's the New Year's check list once again:
Search Engine Optimisation for your website
Set up Social Media site profiles
Upload video content to appropriate sites
Create a business blogging platform
A website redesign
Update your copyright information and year date
And, Blog, Blog, Blog
Oops…. and just don't forget to get those VAT Returns taken care of!
https://sonet.digital/wp-content/uploads/2011/01/new-year-checklist.jpg
600
800
Deana
https://sonet.digital/wp-content/uploads/2015/04/sonet_340.gif
Deana
2011-01-11 22:36:41
2015-06-01 14:56:03
The New Year Web Marketing checklist