The onset of a new year often brings with it a renewed sense of purpose and direction for businesses. It's the ideal time to reflect on past strategies and chart a course for the future. The World Wide Web is ever-evolving, and staying ahead requires a proactive approach. This guide aims to provide businesses with a comprehensive checklist to ensure their web marketing strategies are on point for the year ahead.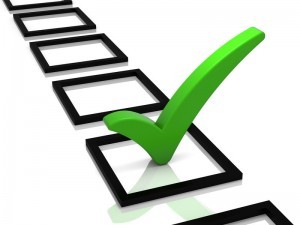 Strategize for Growth
The primary goal for any business is growth, and the digital realm offers a plethora of opportunities. Whether it's expanding your product range, reaching new audiences, or increasing website traffic, the new year is the perfect time to set these objectives. Remember, the ultimate prize is increased sales and revenue.
SEO: Maximising Visibility
Search Engine Optimisation (SEO) is the most important tool in your marketing toolbox. Achieving a top spot on Google's search results isn't an overnight task. It requires meticulous planning, consistent effort, and a keen eye for changing algorithms. Moreover, maintaining that top spot is an ongoing challenge, especially with competitors vying for the same position.
Building Engagement with Social Media
The influence of social media platforms like Facebook, Twitter, and LinkedIn cannot be overstated. These platforms offer businesses a direct line to their customers. Setting up and optimising social media profiles on these networks is crucial. Engaging content, regular updates, and prompt responses can significantly boost your brand's online reputation.
Visual Content: Show, Don't Just Tell
The modern consumer values visual content. Platforms like YouTube and Vimeo offer businesses a chance to showcase their products in action. Videos can provide a detailed look at products, tutorials, or even behind-the-scenes glimpses, offering customers a more intimate connection with your brand.
Share Your Expertise Through Blogging
Blogs are more than just a platform to talk about your products. They offer businesses a chance to establish themselves as thought leaders in their industry. Whether it's discussing the latest trends, sharing insights, or announcing upcoming events, a well-maintained blog can drive significant traffic to your website.
Website Redesign: Stay Current
The digital world is dynamic, and what was trending a year ago might be outdated today. Regularly updating your website ensures it remains user-friendly, search engine optimised, and in line with current design trends and functionality.
Compliance is Key
With changing regulations, it's essential to keep your website compliant. This includes updating accounting software with new rates and ensuring all financial obligations, like VAT returns, are met promptly. Ensuring your website meets its legal obligations such as copyright page and the correct business address contact details etc.
Final thoughts for a successful year
The new year presents businesses with a fresh start. By following this checklist, companies can ensure they're not only keeping up with the digital marketing curve but also setting the pace ahead of their competitors.
Here's a quick recap of the New Year's web marketing checklist:
Strategize for growth.
Prioritise SEO.
Engage on social media.
Create engaging visual content.
Maintain an informative blog.
Consider a website redesign – at the very least an update.
Stay compliant with regulations.
And remember, the digital realm is vast, but with the right strategies, it can be navigated successfully.
https://sonet.digital/wp-content/uploads/2011/01/new-year-checklist.jpg
600
800
Deana
https://sonet.digital/wp-content/uploads/2015/04/sonet_340.gif
Deana
2011-01-11 22:36:41
2023-09-12 21:55:56
Web Marketing: A New Year's 2011 Guide for Success