Google's Business Tools
In a world where remote work has become the norm, Google has taken a significant step to adapt to this shift. On October 6, 2020, Google rebranded its G Suite platform to Google Workspace. This change reflects a broader strategy to offer a more cohesive and efficient experience for businesses and teams.
The Rationale Behind the Rebranding
The Influence of Remote Work
The ongoing 'COVID-19' pandemic has accelerated the adoption of remote work, making it essential for businesses to have reliable and efficient collaboration tools. Google Workspace aims to meet this demand by offering a suite of cloud-based productivity tools that are both simple and effective.
A Unified User Experience
Google's objective is to offer a more "connected, helpful, and flexible experience." The rebranding is not just a name change; it's an overhaul that integrates essential communication and collaboration tools to streamline workflows.
What's New in Google Workspace?
Comprehensive Suite of Applications
Google Workspace includes familiar cloud-based applications such as Gmail, Calendar, Meet, Drive, Docs, Sheets, Slides, Forms, Sites, Keep, and Cloud Search.
Real-time Collaboration in Chat
One of the standout features is the ability to create and collaborate on documents directly within a chat window. This eliminates the need to switch between different browser tabs, thus saving time.
'@mention' Smart Chips
Another innovative feature is the '@mention' functionality. When you mention someone in a document, a smart chip containing the person's contact details appears. This is a time-efficient way to quickly find phone numbers or email addresses.
New Logos and Branding
The rebranding also comes with redesigned app logos, now uniformly coloured to align with Google's brand palette. While some argue that this makes it harder to distinguish between different products, it does offer a unified brand experience.
Check out the New Google App Logo:
Google Workspace Plans and Pricing
Google has also revised its pricing structure, offering various plans to suit different business needs. For more information, you can visit Google Workspace Plans.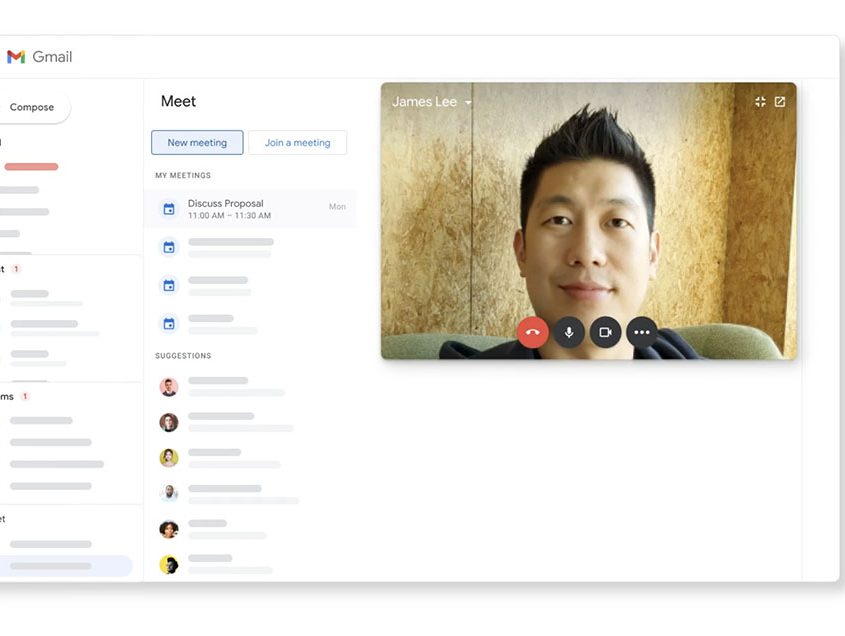 The Impact on Productivity
The updates in Google Workspace, particularly the online meeting and chat solutions, have been well-received. These features not only make remote work more manageable but also enhance productivity and efficiency.
Google Workspace is a significant upgrade, designed to meet the evolving needs of businesses in a remote work environment. Its integrated features and new branding make it a compelling choice for companies looking to optimise their workflows.
For more information on Google Workspace, you can visit the official website. If you need help setting up and managing Google Workspace please get in touch via our contact form.
https://sonet.digital/wp-content/uploads/2020/10/google_workspace.jpg
600
1400
Deana
https://sonet.digital/wp-content/uploads/2015/04/sonet_340.gif
Deana
2020-10-21 10:54:34
2023-10-05 09:56:35
Google G Suite Rebrands as Google Workspace!