E-Commerce has become big business.  The Nielsen Company r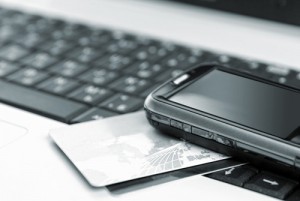 eported that last year more than 8 out of 10 frequent online users (approx. 31.6 million people) visited at least 1 of the UK's top 200 e-commerce sites, and 16% of these visits resulted in an online purchase – that results in a pretty large sum of money making its way into the hands on the online and multi-channel retailers.
Specifically designed for retail sites, the aim of Google Commerce Search (GCS) is to maximize sales for retailers by giving the shopper a fast and direct search route to the exact product they desire utilising e-commerce results only.
According to Matthew Dodd, Senior VP of Research and analytics EMEA, from his article 'One in Six Online UK Retail Visits Ends in a Purchase' (on the Nielsen blog), 29% of shoppers said their motivation for shopping on line was 'not having to deal with sales staff', and 32% stated it was the 'ability to shop at any time', day or night.
With this positive feedback it is clear that e-commerce sites will be an area of great focus for not only retailers, but also those who develop them.
Google continue to build on their Google Commerce Search platform and have just announced the most recent improvements in their 3.0 upgrade.   First launched in 2009, GCS is the fee based search platform created for e-commerce websites, utilised by online shoppers.
New interactive features incorporated into GCS 3.0 include:
a product availability tool that shows the consumer if the product they wish to purchase from a multi-channel retailer is available locally – saves on postage and packaging and we like that;
a search as you type tool – with similarities to Google Instant, as one types in their search query the most relevant will appear in the search results below.
a recommendation tool – this tool shows shoppers items others reviewed and purchased in the same category;
and, promotional tools – promotional product banners may be created which are placed on a relevant product page;
Easy Functionality
Said to be 'easy to deploy', retailers simply upload product details to their Google Merchant Centre account and by utilising the merchandising dashboard are able to customize the content to their specific requirements, creating custom search terms, and filtering searches via category, brand and price.  Also available are specific 'boost' tools allowing retailers to target specific products by implementing promotions.  GCS also offers various reports tracking search performance and user behaviour, and Google analytics may also be integrated to give a big picture view of how a merchants products rank, as well as strengths and weaknesses.
By the fact that one is able to customize their product pages, this instantly gives an additional SEO push to one's products and services, filtering traffic that may not have found the particular item had the retailer relied solely upon their own website.  By utilising both organic searches and this paid service the retailer is reaching a far wider audience which will ultimate result in an increase in sales.
Google Paid Service
GCS is a paid service.  Retailers are charged an annual license fee based on the number of products uploaded to the GCS merchant account, and by the number of search queries to the site.  However, with a starting price of $25,000 annually it is going to be rather beyond the budget of many smaller merchants.
With larger retailers adding GCS to their online marketing strategy, it is more important than ever for the smaller retailers to provide a company website that is fully optimized for their chosen keyphrases utilising the skills of a professional website marketing company, thus enabling them to be assured of good visibility and high rankings in the search engine results.
So, no matter what your budget, Google have created a paid online marketing / advertising tool that will fit the bill, and aid in increasing one's rankings within the search engines.  Whether it's Google Commerce Search for the larger retailers, or Google Adwords for the smaller business, each will bring an increase in visitors to ones' site and a penny or two more to one's bank balance.
https://sonet.digital/wp-content/uploads/2015/04/Google_Commerce_Search.jpg
335
500
Vincent
https://sonet.digital/wp-content/uploads/2015/04/sonet_340.gif
Vincent
2011-04-04 15:57:32
2015-08-26 08:18:20
Google Commerce Search 3.00 and SEO