It probably doesn't come as much surprise that with the current 'COVID' crisis forcing us to change the way in which we work, Google has been working on improvements and upgrades to their  G Suite business platform. As of October 6, 2020 – G suite is now rebranded as Google Workspace.
Access to business email and other collaboration tools
As more and more of us are working from our home or home office(s), not only is access to email essential but along with the rest of our team, we are now participating in online meetings when once we were assembled in the company boardroom.  And instead of collaborating on shared documents, reports and other tasks, in-person, we are now utilising the technology to enable us to perform these tasks remotely, without delay, and in real-time. That's where Google's 'Workspace' platform shines, providing cloud-based office productivity tools that offer simplicity and efficiency, all at the same time.
Google's business platform history
It's clear that Google enjoys a fairly regular review and upgrade of its products.  From the simple beginnings of Gmail in 2004, the company went on to create Google Apps for your Domain, which included: Gmail, talk, calendar, and page creator. Fast forward to 2016 and another rebrand to G Suite, and on again to 2020, with the latest iteration of the business suite, Google Workspace. Somewhere in between all that there was Google Apps for Work too!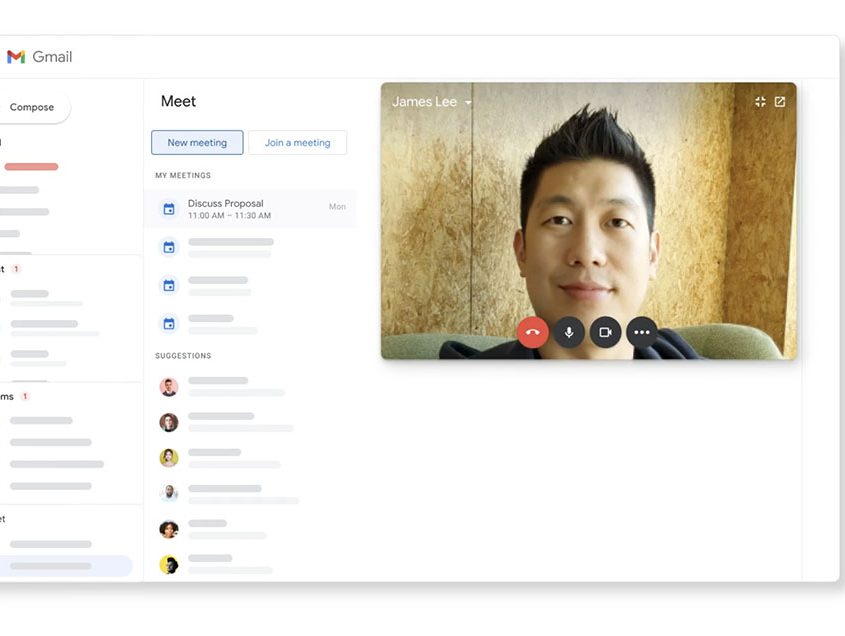 So what's new in Google Workspace?
The new platform includes the obvious cloud-based apps that include Gmail, Calendar, Meet, Drive, Docs and Sheets, Slides, Forms, Sites, Keep, Cloud search, and more. However, Google says they want the brand to reflect 'a more connected, helpful and flexible experience', so they've created a 'new integrated user experience' which brings together all of the most important communication and collaboration tools to enable a more efficient workflow.  And of course, with every new rebrand there are accompanying colourful new app logos, now uniformly designed with the Google brand colours for each logo – some are saying this makes it a little harder to recognise each separate product – we'll leave it up to you to decide!
Check out the New Google App Logo's:
New features and upgrades – Gmail, chat, docs, sheets and slides
Workspace is adding the Meet 'picture-in-picture' feature to Gmail, chat, docs, sheets and slides – that basically means you'll be able to see and hear your customers' and colleagues reactions whilst making presentations, discussing projects, or chatting online.  Seeing Human reaction makes it a little easier to gauge feedback in presentations and proposals.
Create, Share and Collaborate in Chat
Say for example you are on a 'chat' with a client via guest access – you will now be able to dynamically create a document and collaborate on it in real-time – and you don't have to access Drive in a separate browser to do so, it'll be right there in the chat window –  that's definitely a time-saving solution!
@mention
Another helpful little feature when working in documents is that when you @mention somebody, either in or outside of your organisation, a smart chip will be created with the person's contact details – again another timesaver to quickly find a phone number or email address!
Google Workplace Plans
Along with the many changes that have been made to the platform, there is also a new plant and pricing structure which is as follows:
For more info visit Google workspace plans
Business Starter Edition – professional office suite with 30GB storage per user
£4.60 – reduced to £4.14 per user per month
Business Standard Edition – everything in starter with more storage and meeting features
£9.20 – reduced to £8.28 per user per month
Business Plus Edition – everything in standard with more advanced controls and archiving
£13.80 per user per month
Enterprise Editions
Contact Sales
Better Productivity, Time Saving Tools
As a company and with individual use, we are happy with the recent updates in Google Workspace – most especially the online meeting and chat solutions.  Try out the new features yourself and let us know your thoughts on the new user experience.  And if you would like to find out more about Google Workspace, or wish to discuss or arrange for implementation of the cloud-based platform for your organisation, please get in touch via our contact form.
https://sonet.digital/wp-content/uploads/2020/10/google_workspace.jpg
600
1400
Deana
https://sonet.digital/wp-content/uploads/2015/04/sonet_340.gif
Deana
2020-10-21 10:54:34
2020-10-21 10:54:34
Google G Suite Rebrands as Google Workspace!