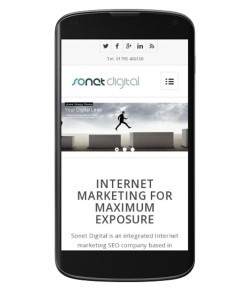 I'm going to start this blog by saying it's been a long time coming. The redevelopment of our website and streamlining our services were long overdue.
Last year we decided it was time to update the website and tighten our service offerings into a well-honed online marketing solution.  There was one factor in the way here – TIME – as a company we spend more time tending to our clients, and less time 'tending our own back garden' – I know it's a familiar scenario with busy digital agencies.
Hours of Fun and Frustration Resulting in Fine-Tuned Fodder!
Something had to give – It was decided that we would allocate so many hours per week to the new website development.  Besides the amount of time that have gone into the customisations, there are also the hours upon hours we spent composing and updating content, creating and sourcing images, combining services, introducing new services, and of course dealing with all the complex tech considerations that go hand-in-hand with this.
Migration to a New Domain
With our new website came the opportunity to migrate to a new domain name. Actually, it had been on the cards for a while.  One of our specialities is rebrand which is a service our clients relish as it gives them an opportunity to 'freshen up' their appearance and move their website without losing the valuable historical data from Google (more on that in another post). – So, we have now put our expertise to use for ourselves!
From Southbourne to Sonet
For the last 16 years we have been Southbourne.com, a decision to use that name was taken a long time ago, and then back in 2010 we rebranded the company Sonet Digital – What's in a name? – updating the design to portray modern standards for that specific time period.
Initially, our plan had been to move to sonetdigital.com – It made perfect sense and is the standard way of online branding, i.e. make sure you own the Geo-region and the TLD of your domain before you try that one!
Exciting New Domain Extensions Released
Then along came the new domain extensions. A plethora of extensions for nearly every business type and hobby. Perfect timing as there were relatively few good TLD's left – all used or cybersquatted on! I don't think the early founders of the Internet realised the massive impact the communication platform would have on the world.
.DIGITAL DOMAIN

For us it had to be .DIGITAL!  We heard about it, reserved it in the Sunrise stage, and put our heads above the parapet to rebrand our domain name to SONET.DIGITAL and migrated everything lock, stock, and a barrel.  Moving a .com to a new extension website is still quite novel. However, the new extensions will be treated as a Top Level Domain (TLD's)!
Migrating to a New Domain
The technical aspects of migrating a new domain name are now made fairly easy with Google's change of address tool, 301 redirects, content and link updates – I'll be covering these in another article – and some of the pitfalls involved with such an adventure.
So far we are pleased with how everything is looking and performing, (not too much of a hair-pulling session except with the HTACCESS file!! – Thanks Paul Arlott). So without further ado, we'd like to welcome you to the new Sonet Digital.  Feel free to get acquainted with some of the services https://sonet.digital, and we'd love to hear your feedback too!
https://sonet.digital/wp-content/uploads/2015/06/sonet.jpg
910
741
Vincent
https://sonet.digital/wp-content/uploads/2015/04/sonet_340.gif
Vincent
2015-06-09 17:48:38
2015-06-12 18:06:52
Rebrand & Change of Website Address