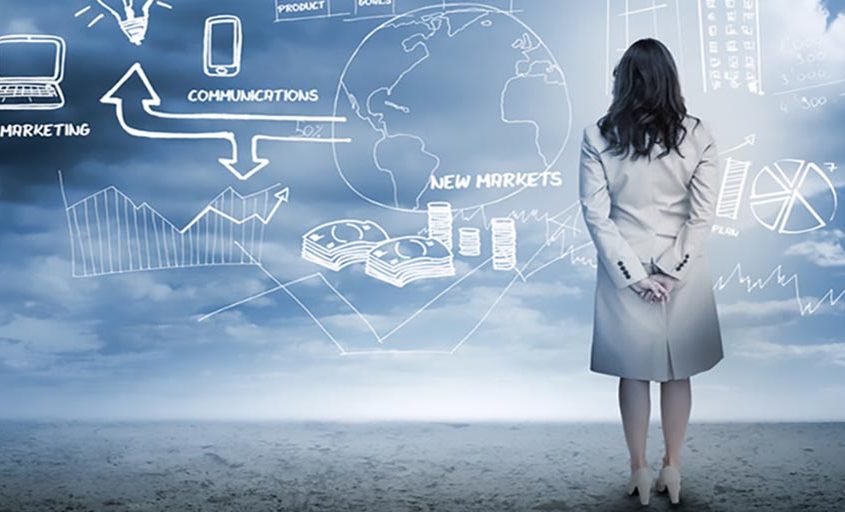 "Don't you Simply Click a Switch?"
These were the words of a client recently, prior to going live with a new website for them. I smiled to myself and thought, if only this was the case, but in truth there are a whole list of 'behind the scenes' tasks and tweaks that need to be considered and implemented prior to going live, and immediately following the launch of a new site to ensure everything is performing as it should, and I'm not just talking about the website itself.
Migrating a website to a new domain
Think about it for a moment…. You have an active website and are migrating to a new domain name.  Or perhaps you've been building the site on a 'demo.hosting' block and need to move it to its new location.  You're also changing a few of your current URL's to better reflect your products and services, and you have an on-going PPC campaign that is live.
So, there's a whole lot to think about and getting it right is the only option.  The steps you take to ensure a smooth transition and the continual flow of data from the old URL's starts here, with 301 redirects / .htaccess file creation:
What's a 301 redirect?
A 301 redirect .htaccess file is a hidden system file that will redirect your oldsite/oldsitecontent, to the newsite/newsitecontent.
No matter how many times you've created a 301 redirect / .htaccess file, you'll know there's always some 'annoying' little character that has found its way onto the .txt document, thereby throwing a spanner into the works, stopping the old URL's from redirecting, or perhaps some other redirection error – it could be something as simple as an additional space in the wrong place or getting the ordering correct, so be sure to take your time! It's the only way to get it right!
We'll address the intricacies of creating a 301 redirect htaccess file in a later post.
Change of website address
If you are migrating to a new domain you will undoubtedly want to keep your current positions in the search engine results pages (SERPS) for your optimised keywords. If so, then we strongly suggest using Google's change of address tool– read more about it here.
Update your PPC Campaign Ads
Next, since you have an AdWords PPC campaign running you'll need to log in to your account to pause your ads for a moment whilst you update the URL's – this will only be the case if you have migrated to a new domain, or changed any of your page URL's.  Be sure to edit all URL's in your ads, (don't forget about those additional ad extension site links too) and if there are ads you no longer use then we suggest removing them from the system – your PPC provider will not let your campaign run with two different domain names in the ad copy!
Once these have been updated then you can set your PPC campaign running again but be aware that your PPC provider will want to review all ads since, in their eyes, they'll appear to be new (with the domain name change).
Tracking the data and troubleshooting issues in Google Console
Don't forget to update webmaster tools Google Console and analytics. Two highly important factors that your clients will require data from.  And, if you've created a new analytics account, ensure you have linked the relevant PPC account to it.
Don't forget to:
In Google Console
Submit an XML sitemap(s)
Use prefetch and render for mobile and website versions
Robots.txt – Make nothing is blocking important pages on your site.
Set your preferred version of your domain name
Associate Analytics with a verified website in the console
Keep a pre-launch list – our list used to be about 15 checkpoints long (2001) it now over 50 including the SEO changes required in migrating a website.
You are LIVE
Though you may have released many websites in your time, it's always touch- and-go as you spend the next several hours (and days) reviewing and watching the site closely to ensure nothing untoward is happening; that all the URL's have moved over correctly; Are the videos and images appearing as they should?  Does your contact form send to the correct address, or even send at all? You may have checked it beforehand but it's always best practice to review following a launch.
And finally, you can be sure that anything you've missed, your client will be on the end of the phone, or email to advise you of the fact!
Good luck with you next website launch and hopefully this post might jolt your memory so you don't miss something important.
Save
Save
Save
https://sonet.digital/wp-content/uploads/2017/04/website-launch-strategy-1.jpg
512
1024
Deana
https://sonet.digital/wp-content/uploads/2015/04/sonet_340.gif
Deana
2017-04-19 22:39:32
2017-09-29 18:39:31
Tips for Launching a Website - Going Live