One of the more challenging methods of SEO and search engine marketing is building and ranking a website for multiple countries in the same language.   I have put together some useful international SEO guidelines that will help rank a website for the same company with the same content and services, and in the same language, but in two different countries, targeting two different audiences.
About Duplicate Content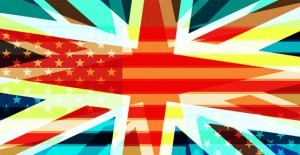 By now most of us should be aware that duplicate content is not particularly good for the soul for obvious reasons (why would you want to serve up content that repeated itself over and over?) However, duplicate content in terms of ranking a website in another country doesn't have to be all that bad.
I say "Po-tay-to" and You Say "Po-tah-to" – (I had to get that in).
If you are targeting an international audience who speak the same language but with cultural inflections, for example, UK English vs. US English, it is quite acceptable to have two separate sites that target the two different countries.
Many years ago we were working on an SEO project for a well-known business within the fashion industry. They had a separate website for most of the major languages of the world, including several English speaking websites that were written with their own original content – this was only due to the fact that we felt that was the way it had to be done. I felt then that sooner or later things would change – and indeed they did.  Sometime last year I was in a private Q&A on the SEOMOZ website with Hannah Smith, an SEO consultant at Distilled. She provided me with a few pointers in regards to using subfolders for international SEO techniques. Furthermore, after some serious research and reading a very good article by the SEO Chicks on GeoTargeting on the same domain using XML sitemaps, I felt confident enough we could expand on this service.
A chief concern for SEO experts is ranking duplicate content to an audience  who speaks the same language with cultural inflections. For this purpose you may utilize the rel="alternate" hreflang="x" to recognize the other language versions.
International SEO – Pointers and Considerations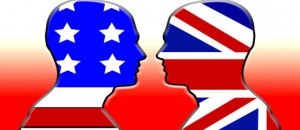 Before moving on to a strategy that you can follow to boost your website's ranking in other countries, here are some pointers that are worth considering.
Targeting Languages or Countries – Create subfolders instead of top level domains to place your foreign language website in. This is easier to manage and of course great for the flow of link juice. (TLD's are recommended if you have the resources to manage the sites, this includes regular SEO updates, link building, and persuasive content.
A Local Phone Number and Address – Both let the search engines know which locale you are targeting.
Meta Tag – The Meta tag should be set correctly for all pages on all sites.
Usability and Design – Different countries favour different design aesthetics.
Written Language – With respect to audiences that speak different versions of the same language, you need to carry out keyword research (example: American English vs. British English vs. Australian English) to focus on the best keywords and phrases. The language should also be tweaked to suit the particular variant.
XML Sitemaps – Ensure that each site utilises XML sitemaps and that they are submitted to the search engines. If subfolders are to be used, a separate sitemap should be made for each country, and each registered in Google Webmaster Tools as a different website.
Google Webmaster Tools – In Settings, under configuration, use the Google Geographic tool to target users in a specific country. An example would be: if Germany is your target market then act accordingly and place a check next to Germany.  According to Google, if your site has a top-level domain such as .com or .org, geotargeting helps determine how your site appears in the search results for Google.  Websites with country-coded domains such as .co.uk, ie, de etc. cannot utilise this service as it is already associated with a country.
Local Search Registration – Make an account for each site with Bing Business Portal, Google Places and local equivalents such as Yandex Directory, and Brownbook.net. Tim Schmitz mentioned in his 'Considerations for International SEO' article for Search Engine Land that "Yandex is the top search engine in Russia.
URL naming – we suggest utilising country abbreviation for each subfolder. For example:
example.com/us/
example.com/au/
example.com/gb/
Local Link Building – An important factor to consider because links from within the same countries matter. If you are targeting your services in Arizona then it stands to reason that links and citations from local sources in that region will carry a lot more weight than a link from a website located in another country.
Think Twice Before using Specific Words or Images – An image or set of words can quickly reveal not just knowledge but also ignorance with respect to a target market.
Update Content – Whatever the level of SEO you are performing, you can't ignore content. If you are not getting the results you expect, consider updating your keywords and monitor the impact the updates have on your rankings.
Benefits of International SEO
Follow the tips mentioned above and you will be able to enhance your business presence and reputation in the international market.
Other benefits to look forward to:
Traffic will soar on a global scale
Attract foreign clients
Moderate to considerable impact on bottom-line
Increased website activity and widening of business prospects
The task of international SEO of a website is a time-consuming endeavor and to gain maximum advantage from doing so you may wish to consider outsourcing the task to an experienced search engine optimisation and internet marketing company.
As an update to this article Google on the 10th April announced that it was officially introducing 'x-default hreflang' for international landing pages.
<link rel="alternate" href="https://example.com/en-gb" hreflang="en-gb" />
<link rel="alternate" href="https://example.com/en-us" hreflang="en-us" />
<link rel="alternate" href="https://example.com/en-au" hreflang="en-au" />
<link rel="alternate" href="https://example.com/" hreflang="x-default" />
The x-default hreflang will officially signal to Google this is the default page when no other page is better suited for specific country users.
https://sonet.digital/wp-content/uploads/2013/03/same-language-content.jpg
240
555
Vincent
https://sonet.digital/wp-content/uploads/2015/04/sonet_340.gif
Vincent
2013-03-01 21:05:56
2015-06-01 17:00:59
International SEO Ranking of Websites with Duplicate Content