If you're starting out in the world of PPC you'll find it can be a little confusing. There's so much information you need to focus on and if you're a beginner the rules regarding keywords and setting up a campaign can seem a little daunting. However, the good news is it's not actually that hard to fine tune your Pay Per Click campaign and make it work for you. Below you'll find the top 5 tips for tuning-up your PPC campaign to fit your business.
1) Be as specific as possible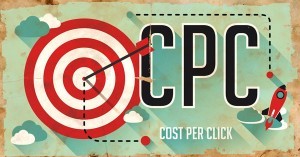 Keywords play an important role in PPC so there's no room for generalisations if you want to turn a sale.  Ensure that everything about your PPC campaign is specific. This includes both keywords and ad copy.  There's a tendency to focus on generalised terms but here you'll find a lot of competition, and thus higher priced bids.  So instead, if for example you're focusing on used cars, substitute keywords such as 'Ford Focus' for 'used Ford focus' or 'Ford Focus 2014'. Long tailed keyphrases work much better than general terms, not only do they generate relevant traffic, but also they're more likely to turn into a conversion, i.e. lead, download, or sale.
2) Pay attention to the landing page
All PPC ads direct traffic to a specific landing page on your site, so make sure that landing page is relevant to the ad copy otherwise you could be penalised and end up having to pay more for that specific click, or your ad may not show up at all.  Also, don't direct a visitor to a page that has exactly the same content as the ad.  Expand on the subject matter sharing as much information as possible about the product/service, or special offer so that your visitors are inspired to go ahead and take the next step.
3) Call to action
It is essential to have a call to action on your landing page, i.e. contact us for more details, fill out our contact form, or include a contact number.  As well as ensuring it's relevant, you need to ensure the page also looks appealing and is easy to navigate. It takes just a few seconds for a visitor to decide whether or not they want to stay on your site, so fine tuning the look and feel of the page is essential.
4) Utilise ad extensions
Take advantage of ad extensions (Google Adwords). Here you're able to add not only your phone number (or a forwarding number that directs to your business line) but also include additional site links, location extensions and social extensions to your ad, providing the prospective visitor with a selection of subject matter from which to choose to click on – no matter which link a visitor clicks, you'll be charged for just one click!  This way you control where visitors land on your site, so again, make it relevant otherwise they'll bounce straight off!
5) Review & Tweak Regularly
Many businesses make the mistake of thinking they can sit back and wait once they've created an ad. It's important to monitor how well the ad is doing and make any necessary edits to enhance its effectiveness. Are people clicking the ad? If they are, how long are the staying on the site? Check in regularly to see how well your campaign is doing and what you could possibly change. If you want to get ahead of the competition, you need to be constantly working at driving new traffic to your site.
Overall, if you want to make it work, PPC does take a lot of time and dedication. If you simply create the ad and sit back and watch, you could find yourself losing a lot of money. You do need to be prepared to spend a little money  (speculate to accumulate) in order to make a return with a PPC campaign, but once you've set up your campaigns, ad groups, keywords and negative keywords, you'll find the immediate increase in traffic is well worth the time and effort invested.
If you are currently struggling to handle the day to day running of your PPC campaign, Sonet Digital offer a range of PPC management services suited to your particular budget.
https://sonet.digital/wp-content/uploads/2015/04/cpc-campaign.jpg
314
600
Deana
https://sonet.digital/wp-content/uploads/2015/04/sonet_340.gif
Deana
2014-03-19 17:56:27
2015-05-18 09:23:51
5 Tips for Fine Tuning a PPC Campaign