If you're looking to make your way closer to that blessed number 1 position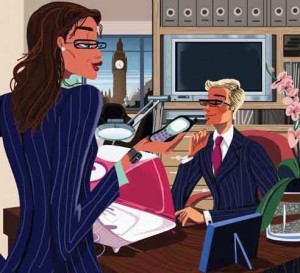 in the organic search engine results then certainly creating a business or company blog will assist in the process.
The beauty of creating content for your blog is that you already have a wealth of relevant information deeply embellished in your brain regarding your company and the day to day running of your business, and thus sharing your thoughts and ideas with the online community should be an easy and enjoyable task.  Focus your blogs on one particular subject asking questions thus encouraging consumer and visitor comments.
Six years ago we wrote an article titled Blogging Explained about the history of blogging and how it has gone from crudely formed diaries and ramblings to a formidable business tool and a "media release opportunity for business and commerce".
Think of your business blog not only as a way to increase your rankings within the search engines (along with your company website), but as you become a more competent blogger you'll be working on your reputation management without making any extra effort.   The more you blog the more familiar people will become with your name and the style of your blogs.  As time goes by you'll be seen as an expert in your specific market and someone who is a trusted authority in that field.  Think of blogging as an online marketing tool increasing your own visibility as well as expanding your brand awareness.
Incorporate social media
The search engines lap up all this new, relevant and informative content within which you'll be able to incorporate chosen keyphrases as well as add links back to your main site – it's a win-win situation!  Also incorporating Social Media icons into your blogging site is another way to increase visibility using the likes of Facebook and Twitter.
Also consider adding a sign-up link that allows visitors to register for updates and newsletters from your company.  They'll automatically receive updates every time you create a new blog posting, or monthly newsletter.
Many businesses we have spoken to have expressed interest in utilising a company blog but are concerned that this would be a time consuming process that would take away their attention from the day to day running of the business.  However, since the payoff is so invaluable when you see the additional visitors and prospective clients visiting your company website, it may be a good idea to hire a company that specialises in business blog management.   Sonet Digital highly recommend the use of a business or company blog to enhance your company's online visibility and marketing outreach – It's an valuable tool to have at your fingertips!
Keeping customers informed
One can keep consumers and prospective clients informed about the latest industry trends and company news on a day to day basis, as well as adding snippets about products reviews like Manscape did with their Slendertone face for men, or by writing informative articles about your industry such as the one written by packaging experts Marden Edwards on the environment.  By keeping up to date yourself you'll become a 'go to' resource for others within your industry, as well as your clients, suppliers and your online community.
Remember to pose a question within your blog posts as this encourages reader participation and you'll find the more comments you receive the more participants will wish to be involved in the conversation.  Also update your blogs frequently – at least two posts a week is a good place to start for a novice! And finally, include a sign-up link within your blog so that customers and prospective clients automatically receive an email each time you post a blog.
So now you are know the truth of the matter and understand the importance of the business blog, isn't it about time you got down to some serious blogging?
The blogosphere awaits…
https://sonet.digital/wp-content/uploads/2015/04/business-blogging.jpg
448
492
Vincent
https://sonet.digital/wp-content/uploads/2015/04/sonet_340.gif
Vincent
2011-02-07 20:47:28
2017-09-15 11:29:45
Just How Important is a Business or Company Blog?