In the past I had wondered what purpose Twitter served when I heard all the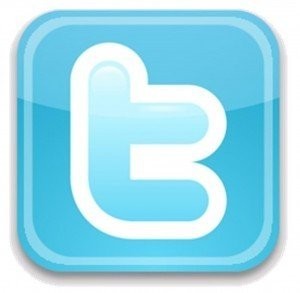 hullaballoo about this social media network; does it really increase awareness of one's on-line profile and brand? Are people that interested in what one has to 'Tweet'; will it make any difference to the traffic to one's website and ultimately bring in more sales?
Well, I've done more than a little research and have come up with some pointers for those of you contemplating the idea of Twitter, as well as those who have just begun their journey down the Twitter path, hopefully aiding you in understanding the positive benefits Twitter can bring to your business or organisation.
The basic idea behind Twitter as they describe it is that it's a fast, easy and 'effective way to communicate with friends, family and business associates' keeping them up to date with whatever is on the 'tweeters' mind that they wish to share, and feel is of value.
One posts a message, or 'tweet' to their Twitter profile, the tweet is then automatically sent out to all one's followers. That 'tweet' then becomes available on Twitter search enabling anyone who is a member of Twitter (worldwide) to read that post, and comment if they so wish.  One is able to send messages via the web, or from their mobile phone using m.twitter.com.
To create a network one invites friends and associates either by:
a)      via the search for people link on twitter.com,
b)      import friends from other networks, or
c)       invite friends via email.
When one chooses to follow someone on Twitter they basically sign up to receive that person's messages, or updates.  One may mark certain individuals as favourites with the use of a star icon.
Changes cannot be made to a posting once it has gone live but the entire message may be deleted utilising the trash can icon.
A short lesson in Twitter terminology:
Tweet = is a message or update that you post on your Twitter account
@reply = a public message (seen by anybody on Twitter) sent from one Twitter individual to another:
If the @username is used at the beginning of the message then the message is seen as a reply by Twitter;
If you use the @username within the message (as opposed to the beginning) Twitter sees this as a mention (of another)
Direct message = private messages from one individual to another but one must follow that person to be able to send a direct message
Retweet or RT = is a reposting of somebody else's message, or 'tweet'.
Hash Tag # = if you wish to broadcast to a particular topic or keyword  i.e. Facebook then you would place a hash tag keyword like this: #Facebook. Anyone clicking on the link in the hashtag would then be able to see the other related content.
So, now we have the basics down let's review the many reasons why Twitter is a benefit to your business or organisation.
Twitter A – Z
A for Accessibility
With close to 200 million members (December 2010), the Twitter platform allows one easy access to an immense network of prospective followers who may in turn become avid readers of the posts you create about your business and products.
B for Branding
As you 'Tweet' relevant and informative data relating to your business and the services that you offer interested followers will begin to see you as a trusted authority on that subject and will thus 'retweet' your message spreading your thoughts, ideas and brand to a whole new network of individuals.
C for Cost
Twitter is free!  Marketing your products and services can be a costly expense so why not give yourself a break and use this free marketing tool.
D for Daily
Keep your followers interested with a daily 'tweet' – increasing your visibility is key to increasing your online brand awareness.
E for Everything
Tweet about everything and anything you can think of relating to your business. No matter how mundane it may seem to you, people are interested, especially when you are an expert in your field! Be careful not to tweet too off-topic about all and everything, it will have the opposite effect and you may lose followers.
F for Follow
Find and follow other like-minded industry individuals keeping yourself up to date with new products and processes, as well as the latest technologies, events and conferences in your specific industry.
G for Google
Citing my article entitled, 'social media's Impact on search engine rankings', both Bing and Google agree that an authority users' tweet link would carry more weight than a lesser known tweeter.  Clearly frequent and informative tweeting has a positive impact on ones' online profile as far as Bing and Google are concerned.  Another vote for Twitter.
H for Host of Followers
Build an online community following those who will be of benefit to you, and vice versa.   Those who follow you have a host of their own followers and thus you have the potential to spread your message to a vast network of fitting individuals, or organisations
I for Immediate
With the use of Twitter the moment one has an idea cross their mind it can immediately be out there in the online universe for all to see and share.
J for Join
Joining the growing Twitter online community is a powerful tool to use in bringing awareness to your business.
K for Keep
Keep your eyes on your competitors who are Twitter members.  Viewing their posts and the responses from their consumers can be a helpful research tool for you and your business.
L for Links
Twitter is the perfect platform for linking to new and informative content you have posted to your blog or company website bringing additional traffic to your site.
M for Messages
Twitter allows one to communicate an instant message to the masses all at the same time with just one click of a button.
N for News
With the fast pace at which we go about out daily lives we are impatient individuals who want what we want when we want it, and that's RIGHT NOW – Twitter gives anyone the access to immediately tweet a breaking news story just as it's happening giving Twitter followers around the world a real-time news feed.
O for Online Presence
Tweeting on Twitter increases your online presence which is crucial to any business wanting to broaden their target audience.
P for Promote
By utilising Twitter you are able to promote your business and the services you offer, alerting followers of new content added to your website, spreading the word and sharing your message with both your followers and your followers followers, as well as the general Twitter online community.
Q for Quality
Quality rather than quantity is the line of thinking with regard to those you follow on Twitter.  Research individuals' profiles prior to following them and don't just follow someone because they are following you.  You want Quality associations here.
R for Retweet
To have Twitter work effectively for your business or organisation one must become part of an online community.  By retweeing posts from individuals you are becoming part of that network and members of that network will become familiar with you, your tweets, and the authority you bring to what you share.
S for Serious
Compared to FB, Twitter is regarded as a more serious, business minded site.  Less personal chit-chat and more informative, business related banter takes place here.
T for Traffic
By sharing informative tweets with links to freshly composed blogs and articles you create additional traffic to your website or blog, increasing awareness of your products and services.
U for Universe
Twitter connects one with a vast network of people who were previously unknown to them, unlike FB which relies only on making friends with people you already know, or have known in the past.  That's yet another reason why Twitter is such a beneficial tool to use for marketing ones business and products.
V for Variety
By utilising Twitter one has access to a variety of subject matter from A-Z.  Looking for a photographer, just type in photographer, or an SEO, type in SEO – it couldn't be more simple!
W for Word of Mouth
In effect Twitter is the online version of Word of Mouth – by retweeting, one is giving credibility to a posting, business or organisation.  This has to be one of the best forms of marketing!
X for Xtremely
Xtremely difficult to find the words here… ha ha!
Y for You
All you need do is think of a particular aspect of your business and compose a short but informative 'tweet' to post on your profile.  You'll be thrilled when you receive your first comment or reply from the online community.
Z for Zealous
And finally, be zealous in your attitude to Tweeting.  Dedicate yourself to the messages you wish to share with the online universe.
So, as you can see, there are so many positive reasons to utilise Twitter in conjunction with your other Social Media Marketing practices.  Tweeting is of great benefit to your business, it's simple to use, cost effective and requires little of your time.  Adding Twitter to your arsenal of social media networking tools can only be a positive way to move your company forward in bringing more awareness to all that your company has to offer.  Go on, post your first TWEET!  And let us know via our Twitter account @SonetDigital
https://sonet.digital/wp-content/uploads/2015/04/Twitter_logo.jpg
293
300
Deana
https://sonet.digital/wp-content/uploads/2015/04/sonet_340.gif
Deana
2011-03-07 21:02:54
2015-05-25 12:45:50
An A-Z on the Benefits of using Twitter for Business