What gives with large companies that have shoddy looking websites? We see this often and it never fails to surprise me.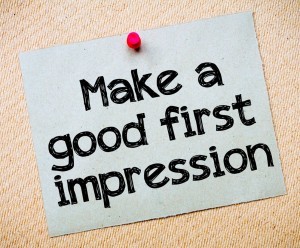 Recently we were invited to tender for a medium sized company that is growing in its market. Over the last three years online sales of their services have been steadily rising and 2005 was the best year yet for them.
When I first went to their offices to give a presentation on SEO services and the development of their website I was struck on how clean everything was, the furniture was stylish, comfortable and there was a hint of Japanese space and luxury in the office block. The staff looked relaxed and smiling, here was a company that was clearly doing well and judging by the attitudes of their staff was doing the right thing and possibly paying the right wages.
First Impressions and the Public Image
I had already looked at their website and analysed it in full detail. Shocking comes to mind as their company website was such an appalling mess. When I say appalling it looked like a first year web project where many kids (and the IT Dept.) had a hand in its development. There were pop-up windows, flash banners, pages that stated under construction and text that was flying of the page. It was a grim yellowish colour that looked like recycled parchment paper and on some of the pages there were no text at all just a moving image of a white van going at high speed across the page.
As previously mentioned this is a company that are doing quite well in the SERPS, they had a service that people want in the real estate sector and offline were gaining a good reputation.
It transpires that all the staff in the building has had a go at developing their website and add bits to it on a daily basis (and the IT Dept). Initially it was built by a local company who had charged them only £900.00 (you get what you pay for, comes to mind).
My first impression of this company by looking at their website was its small, dirty and they couldn't give a damn about their public image. But, I was intrigued, they had recently put aside a healthy budget for their new web presence, PPC and SEO, all email correspondence indicated they really wanted to push sales further online for 2006 – 2007.
In the presentation I pointed all of this out to them. I told if my first impression was one of disbelief, imagine how visitors felt. Did they really think that their web presence should be inferior to their offline presence, is the web that much of a play-area or pay-no-mind area that they should ignore this side? I suggested their online presence reflects who they are and the quality of their product/services and that this needs to be addressed above anything. Their website should be their shop window on the web. That a quality website should be built that is branded well, clean and sharp lines, lots of space as in the kind of company they are. Most certainly a content management system so there staff can keep the site updated without ruining the look and feel of the site. They would like the site to be accessible, work on the mobile web and of course gain good rankings in the search engines. I also suggested to the company that the website immediately come udner the correct care of the marketing department and not the IT department.
If you are going to do well online then don't treat your site secondary to your offline business. After all first impressions count and can be the big decider for most visitors. Recently I read a good article talking about website first impressions Websites judged in less than a blink it goes onto say that:
Researchers found that the brain makes decisions in just a 20th of a second of viewing a webpage.
In just one-twentieth of a second – less than half the time it takes to blink – people make aesthetic judgments that influence the rest of their experience with an internet site… If the first impression is negative, you'll probably drive people off.
Long Term Website Planning and
SEO

Budget

Site owners and businesses should have a close look at their web presence and ask themselves would they buy from their own sites? Businesses really need to allocate better budgets to their online presence. They can longer ignore this; they can no longer get away with handing over their livelihoods to their 14, 16 year old nephews who knows how to code a site in his bedroom, or their best friend's sons/daughters who can put a template together.

Online web presence needs more thought, long term planning this especially includes the marketing side of a website. Ongoing digital marketing plays an important factor in the overall success of a website. Let it slip and its a fast spiral downwards and a long climb back up.
https://sonet.digital/wp-content/uploads/2006/02/first-impressions.jpg
825
1000
Vincent
https://sonet.digital/wp-content/uploads/2015/04/sonet_340.gif
Vincent
2006-02-03 14:28:54
2017-10-07 16:23:42
Website First Impressions