When I first began working with SEO about 11 years ago the online marketing landscape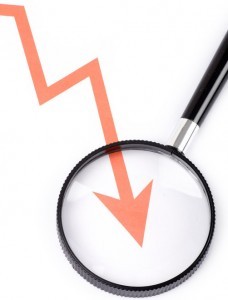 was very different.  At that time there were no real 'best practices' for SEO other than to write keyword filled rich content tailored to your clients' subject matter, ensure there was good meta data in place, get yourself a few good links back to the webpage and hope for the best.  Thankfully those days are long gone and SEO has become a worthy profession that is, or rather should be, handled by experts with a sound working knowledge of content generation, keyphrase research, clients' industry research, website architecture, online marketing, utilising tools such as those available through social media and networking, and at least a fundamental understanding of website coding.
What has inspired me to write this longer than usual blog is an article I read a couple of days ago on the Forbes blog, by Inder Sidhu, entitled, 'The Worst SEO Mistake You Can Make'. Additionally, another blog caught my eye by a woman claiming to be "a social media expert' who seemed to be on a 'rant' about 'newbies' entering the market of social media (though I strongly suspect she too is fairly new to the environment) – both these articles got my brain ticking but on two different levels.
Firstly, in Inder Singh's article he speaks about the company Overstock.com and how they were penalized by Google for persuading college kids to link to them from their .edu websites in return for discount vouchers – an old but clever trick, but one that came at great expense to the company who were penalised, losing all ranking from the ubiquitous search engine for their keyphrases of choice.   Inder also explains why 'putting too much stock into what SEO can do for your organization is the worst SEO mistake a company can make'.   I have to agree with this.  In the past few years I have seen several good companies who have relied solely on search engine optimisation to drive their profits, with very little marketing outside of Pay-Per-Click and SEO, and their demise has occurred for this very reason, and for falling foul to SEO 'specialists' who have utilised dark tricks and unsavoury practices that may include link farming from dubious sources, and other spam related marketing that has tripped several of Google's guidelines.
Now onto choosing the right SEO firm to handle your online presence, and what to look out for.  The list is endless, but there are a few important factors one should consider such as, what experience your SEO has, and how long they have worked in the SEM sector?  This should be one of first lines of questioning when searching for your prospective SEO team.   Ask for working examples of websites they have marketed and how they marketed them.   Don't be afraid to ask for the website owners contact details for a reference.  Also, ask your SEO if they have written any papers on the subject and where are they published – this is a sure sign that they are knowledgeable in their field and therefore an appropriate choice to handle your website marketing.
Ask for references or testimonials
Remember that you are putting your livelihood and the growth of your business into the hands of your SEO.  They will be responsible for growing your online reputation and how your brand is presented to your website visitors – making a wise SEO choice by reviewing all the facts is crucial here.
A boat load of Social Media experts – but where is the captain?
This now takes me to the second blog I read from a 'social media guru' and her rant about other 'social media gurus' – to speak so harshly and critically about others within the Social Media field one would assume the person in question would have to be an expert, right?   In this case, it would appear to be the opposite.   Upon reviewing her company website I found her to be offering social media marketing, web design and SEO with a claim of hundreds of clients.  The website was only one page with scant information.   I started thinking about the current status of SEO and how hard SEO experts have worked in the industry to prove that search marketing is a valid business and if performed correctly, SEO can be a very powerful tool to include in ones' sales arsenal for their business.
I see so many companies gratuitously claiming to be SEO and Social Media experts, blog and design experts, etc., without any real knowledge of how online marketing works and the long-term consequences they could inflict on not only a company's sales, but also its online reputation.
So, when it comes to deciding to start your online marketing campaign, don't be afraid to ask questions even though you may find it a little uncomfortable.  A well-seasoned, professional SEO will be able to answer whatever questions you hurl at them with ease, and provide the necessary information that will ensure you are in the right hands to carry out a successful online marketing campaign.
https://sonet.digital/wp-content/uploads/2011/03/Choosing-the-right-SEO.jpg
661
503
Vincent
https://sonet.digital/wp-content/uploads/2015/04/sonet_340.gif
Vincent
2011-03-15 13:25:37
2015-06-01 15:20:55
Choosing the Right SEO for Your Campaign