One of the services provided at Sonet Digital is mobile search engine optimisation (mSEO); (I believe we were one of the first to explore the ideas of mSEO along with a handful of other companies). In the past there was not much call for small device search optimisation as most were concentrating on building and developing sites for the mobile platform with only scant attention to the marketing of these sites. Now the mobile web is picking up pace, so has workload in this area, albeit in a limited manner.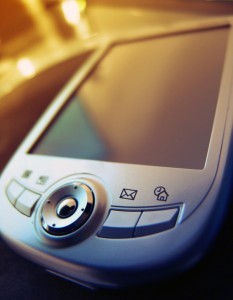 Accessibility Issues vs. Mobile Web
Recently we were called in by a long standing client to re-design a site and bring it up to date using some of the newer technologies available. The client has also requested there be a mobile version of the site that is fully optimised for the mobile web search engines. Our first consensus was to build a separate site for our client that would be mobile web specific. Then a concern was raised – which has plagued me for a while since the start of a separate build. It stems from some of the older concerns about web accessibility – and sites being built that were accessible-specific that sat alongside of the original website. We were guilty of it ourselves for a while. The resulting recommendations from the W3C and organisations such as GAWDS were to take the current site and make the necessary adjustments in the build to make it accessible. This kept playing on on my mind and I was not too comfortable with creating a separate mobile site and especially for this medium sized website that would see us running into the same problems again. A lengthy debate between us for the best way forward. It came at the right time as the W3C released it's Mobile Web Best Practices that recommends there should not be two webs and current sites should have the necessary fixes implemented. The argument settled and we have been now been working on several mobile ready sites that are optimised for the mobile web.
When the current site builds are completed, we will give a case study for one of them in how we did this and best way forward for mobile search engine optimisation techniques.
Mobile Web Blog
With a couple of other individual Mike Pepper from Enigma we have put together a new blog that discusses, covers news and tips for mobile web development. There will also be a technology section featuring some of the latest software and handheld devices to enter the market. The blog is still quite new and there is a lot of information to compile yet.
Whatever you make think about using small devices to surf the web – one thing for sure is that the mobile web is very much and integral part of our future as we seek to have the availability of the internet 'on the fly.'
https://sonet.digital/wp-content/uploads/2015/04/sonet_340.gif
0
0
Vincent
https://sonet.digital/wp-content/uploads/2015/04/sonet_340.gif
Vincent
2006-07-22 15:03:31
2015-08-12 16:03:59
Should there be a Separate Mobile Website?