Many SEO experts out there are already 'in the know' about this, but for those layman amongst you who like to be aware of how a process works and the latest updates, I wanted to write a little something about the recent admission by Google and Bing that they do indeed value social data from the likes of Twitter and Facebook.  Along with members of the SEOmoz blog, we have suspected this announcement would be forthcoming for some time.
At the beginning of December, Search Engine Land's editor-in-chief, Danny Sullivan sat down with representatives from Google and Bing to hear it directly 'from the horse's mouth' and find out exactly what social data the major search engines use.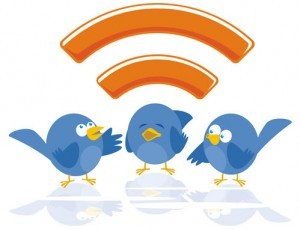 With regard to Twitter, Bing affirms that they do 'look at the social authority of the user' – this means if you are a follower of one who tweets, or have many followers yourself, then you are seen to be an authority user and thus your tweets will be more likely to head to the top of Bing Social Search when they relate to a relevant topic.  Note: this does not hold as much weight in the regular search results.
Facebook is not used by Bing to calculate one's authority since they only have access to public data.  Posts that are created by friends, for friends only are obviously not visible so it would be impossible to calculate one's authority.
Google agree, they utilise the social data from Twitter in their organic and news listings by calculating how many people have shared a particular article, thus making it an authority on the given subject matter.   And though they admitted to Danny Sullivan at the time of his interview that they use Facebook in a limited capacity to calculate one's authority, this has yet to be validated.
Both Bing and Google confirm that an authority user's tweet link would carry more weight than a lesser known sharer/ tweeter.     And just so we are clear on the right terminology here, Google refers to this knowledge base as Author Authority, whereas Bing relates to it as Social Authority.  It's all the same at the end of the day – authority on a given subject, spread across the online community, increasing search engine rankings.
Twitter your way to another powerful link
So, clearly social media and  tweeting 'may' have an important impact in the search engine results and to your online presence, as well as creating brand new links for you and your business.  So, start tweeting and become the authority on your given subject.  Inspire others to share new information – get your name out to the online community and begin the on-going conversation.
https://sonet.digital/wp-content/uploads/2010/12/social-media-search-engines.jpg
381
500
Deana
https://sonet.digital/wp-content/uploads/2015/04/sonet_340.gif
Deana
2010-12-06 18:16:16
2015-05-25 12:46:40
Social Media's Impact on Search Engine Rankings