What is Branding?
As the name suggests it's a logo, name, symbol, or term that identifies one's product or service as something unique, setting it apart from the competition; a visual in the mind of the consumer; a representation of one's company's personality.
Historical Branding
We all seem to have the desire to stamp our personal mark on something that we've created and this hasn't changed in centuries. Even as far back as 1300 B.C. throughout the world potter's marked their unique 'brand' on their personal creations made from pottery and porcelain.   And there's also the branding of livestock which is an age-old process to advise others of one's ownership. Branding in the 1200's was utilised by bakers and smithies as they imprinted their personal 'mark' on their hand-made goods, so though we think of brand awareness as a new thing that couldn't be further from the truth.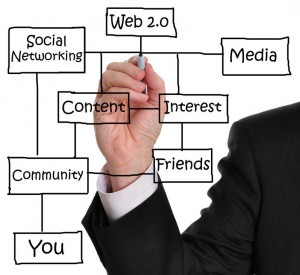 To think of it in another way, consider those individuals who desire to adorn themselves with colourful tattoos, this is all in an effort to present ourselves to the outside world as being unique and separating ourselves into a different category from others.
Well, that's exactly what branding is, one's unique identity for their business; a distinctive representation that sets one's company and products apart from competitors.
Identifying Your Identity
The creation of your brand is the first step in presenting yourself as a respected and trusted authority within your chosen market.  I suggest collaborating with your company's management team and consulting with a branding specialist since this will aid in a collective and honest thought process bringing many ideas to the table and thus identifying the exact message and feeling you wish to communicate to prospective consumers.
Factors for your branding team to consider in making your decision on the perfect brand are:
What does your company stand for?
How would you like consumers to perceive you?
Understand what your clients require/want;
Knowing what makes the product you are offering unique from others within your marketplace
Knowing your company's strengths and weaknesses.
The intention of a strong brand is to bring visibility and trust not only to your company but to the products and services you offer.  Benefits of creating the perfect brand include: improved visibility, additional financial gain, customer loyalty, as well as the ability to attract experienced staff to continue to grow the business and expand globally.
Once your brand has been created then clearly the marketing of your products and services is a wise next step.
In years gone by, prior to the creation of the World Wide Web, marketing involved such mediums as print, utilising newspaper and magazine ads, as well as TV and Radio broadcast advertising, and though these formats are still widely used, the arrival of the internet has changed marketing into a whole new art-form!
Marketing with Social Media
Online networking and social media marketing has changed the world of marketing as we know it.  It utilises social media networks such as del.icio.us, Digg, Facebook, LinkedIn, StumbleUpon, Twitter, and You Tube, as well as the use of Blogs for the purpose of sharing informative information relating to one's company and the products and services they offer.  Social Media welcomes consumers to join in the conversation allowing them to give immediate feedback.  A free-flow of information thus circulates throughout the web allowing authority articles, blogs, online press releases, videos and images to reach an extraordinarily large audience thus creating brand awareness.  Ultimately this leads to additional traffic to one's website resulting in sales of one's unique products and services.
So by creating a unique and eye-catching brand one is then able inspire the consumer to take a deeper look at their products.  The consumer will begin to trust a company who become an authority in their particular marketplace and who show they are knowledgeable in the frequent blogs and articles they create within the Social Media Networks.
Glossary of Brand Terms:
Brand Awareness – how memorable your brand is to the public and your consumers;
Brand Identity – how a business wishes to be perceived;
Brand Love – Social media term relating to the number of FB fans a particular page might have, or the number of Tweets on Twitter relating to a particular author;
Brand Loyalty – when consumers become loyal to a brand;
Brand Management – creating and maintaining brand;
Commodity Brand – relating to a commodity;
Concept Brand – relating to an abstract concept, rather than a product;
Global Brand – worldwide brand such as Pepsi;
Trademark – is a legally protect brand name.
For more information on creating your brand online – visit our page on social media marketing >>
https://sonet.digital/wp-content/uploads/2015/06/social-media-brand-awareness.jpg
732
800
Deana
https://sonet.digital/wp-content/uploads/2015/04/sonet_340.gif
Deana
2010-12-17 11:40:31
2015-06-01 14:43:40
Marketing Your Brand Through Social Media